Welcome to Vermont Interfaith Power & Light (VTIPL)
A Faith-Based Organization Taking Action on Climate Change
Vermont Interfaith Power & Light (VTIPL) works to help members of Vermont's faith and spiritual communities understand that the climate crisis, which is threatening the world, is, at heart, a spiritual crisis. This spiritual crisis demands recognition that Earth is a precious gift; global climate change is a moral challenge; global climate change is disrupting the natural balance; we live our faith through our actions; and there is no peace without a planet.
Vermont Interfaith Power & Light (VTIPL) seeks to empower members of faith and spiritual communities to advocate for our Earth and future generations. Vermont Interfaith Power & Light (VTIPL) helps people take action in their houses of worship, homes, and workplaces to conserve energy, use it efficiently, and increase the use of renewable energy.
Water Is Life Virtual Event
VTIPL's Water is Life virtual event with film & panel discussion marks World Environment Day & World Oceans Day, Thursday, June 3, 7 p.m. 
On Thursday, June 3, at 7:00 p.m. VTIPL hosted a special water - themed virtual film screening and panel discussion marking and celebrating World Environment Day and World Oceans Day.  
Our event opened with a screening of the short film, "One Word –Sawalmem" about indigenous perspectives on water in a beautifully moving story about the West coast Winnemem Wintu tribe (Mt. Shasta, CA) and their activism to save wild salmon.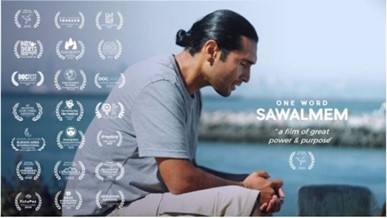 After the film, we were joined by panelists: Jon Groveman, Vermont Natural Resources Council's Policy & Water Program Director who shared about the Council's campaigns to keep PFAS out of our water supplies (see more information on this from VNRC at About PFAS ); VTIPL Vice-President Rev. Dr. Nancy Wright, waterkeeper and author of the Watershed Stewardship Manual, and two of the filmmakers, Michael "Pom" Preston and Natasha Deganello Giraudie. See bios of the panelists below
Watch a trailer for the film here: One Word Trailer
Read about VNRC's water program at Clean Water .
U.N. World Environment Day is June 5.
U.N. World Oceans Day is June 8.  
For more information, please contact VTIPL Coordinator Donna Roberts: info@vtipl.org
A Gift from the Filmmakers
In addition to the film viewing on the day of the event, the filmmakers are making available to VTIPL friends a one-week access pass to view the film. Follow this link to the filmmakers' site and a special "VTIPL gift" page:
https://www.rosaguayaba.earth/vtipl 
and  enter your email address. You will receive 7 days of access from the day you register.
VTIPL has also made available a recording of the virtual community conversation portion of our June 3rd Water Is Life! event which followed the showing of the film One Word - Sawlamem. This recording can be accessed at Water is Life!, using the access code @p3FsG5d. We suggest you watch the film first and then view the conversation.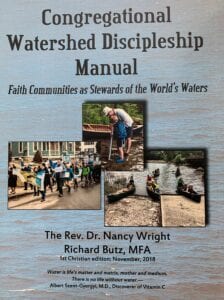 One Word - Sawalmem Co-director Michael "Pom" Preston is a member of the Winnemem Wintu tribe and the son of the current tribal chief, Caleen Sisk. He grew up going to his tribe's sacred places and has been dancing in the Winnemem way since he was four years old. He continues to protect sacred sites along the McCloud River, which have been under threat of inundation from the Shasta Dam raise effort by the US Bureau of Reclamation. He is a participant in the Run4Salmon, a 300-mile prayer run from the San Francisco Bay to the headwaters of the McCloud River. Runners make prayers at specific points along the waterways for the return of the Chinook salmon and the health of the water and lands.
One Word - Sawalmem Co-director/Producer Natasha Deganello Giraudie is a mother, filmmaker and teacher of nature practice. She helped to pioneer the micro-documentary genre for humanitarian movements, filming in more than 30 countries and reaching expansive audiences with her work. Her experiential nature meditation film, Inmanencia, released in 2019, was selected for festivals around the world from Boulder to Buenos Aires to Bhutan, where it won the Audience Choice Award. She is the host of Nature Practice Flow, an international online community of people committed to deepening their relationship with the Earth. She is also an instructor of Nature-Based Mindfulness at Stanford University in the Continuing Studies Department.
Jon Groveman, Vermont Natural Resources Council's Director of Policy & Water Program, will share about the organization's campaign to keep PFAS out of our water. PFAS chemicals are linked to harmful health impacts including high blood pressure, thyroid disease, kidney and testicular cancers, and suppressed immune system function. Jon will discuss what Vermont and other states are doing, as well as the federal government, to address PFAS chemicals. We'll also raise concerns about what may be lacking in these efforts.
Rev. Dr. Nancy Wright, VTIPL Vice-President, is a waterkeeper, Co-author of the Congregational Watershed Discipleship Manual: Faith Communities as Stewards of the World's Waters, published with VTIPL support, and pastor of Ascension Lutheran Church in South Burlington, VT. She has written, preached, and advocated persuasively about environmental issues, particularly water, for many years. Pastor Nancy looks forward to reviving a Sacred Waters in-person activity near Burlington, VT, this September.
Announcing The Bristol Community Solar Coop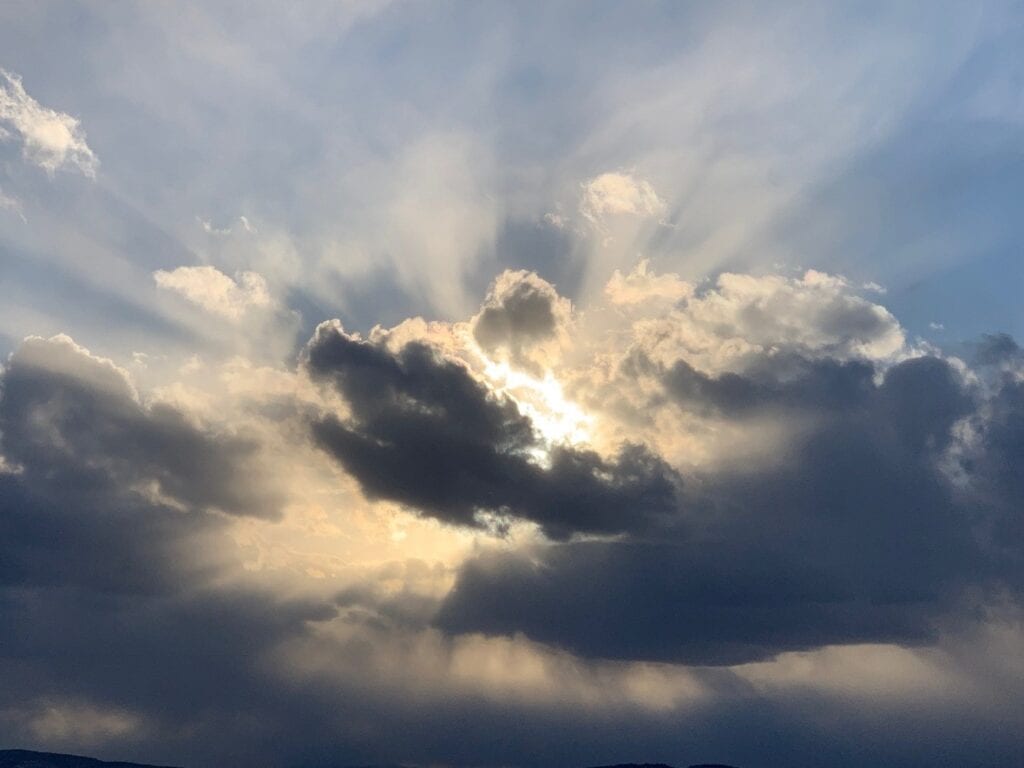 (Image courtesy of Donna C. Roberts)
The Addison County Interfaith Climate Action Network (ICAN) has invited VTIPL to collaborate in a groundbreaking project to engage the Vermont faith community in addressing climate change, reducing their electricity costs, and supporting an important Vermont-based racial justice organization.
The Project
Soon to be built on the capped former Bristol town landfill, a community-owned solar array will generate clean, sustainable electricity, and our communities are invited to participate. Individual investors and houses of worship may purchase units and become part of a co-op that will manage the system. Electricity generated will be allocated to Green Mountain Power; revenue will be credited to purchasers through their GMP electric bills according to Vermont State regulations. Information regarding the specifics is outlined in materials distributed by Acorn Energy Systems that will be shared with interested parties by email. Of the 1840 units available, 20% will be designated to ICAN and VTIPL to offer to faith organizations, their members, as well as friends of VTIPL who may not be members of congregations.
 To participate in the charity component, faith communities, their members, and VTIPL friends who are Green Mountain Power customers will work with Acorn Energy Systems to determine their electrical need, and then sign up to purchase units. The unique part of this program is that VTIPL and ICAN purchasers will be asked to donate a tithe (10%) over the cost of the units, to support the Clemmons Family Farm, an African-American cultural organization located in Charlotte.
 This is a project with a minimum 25-year lifespan and the opportunity to stabilize electricity costs, leading to low-cost electricity.
As this is a limited opportunity, interested congregations and individuals should contact VTIPL/ICAN Coordinator Richard Butz as soon as possible here 
There is no obligation.
A flyer describing this project can be downloaded here:
Faith Climate Action Week 2021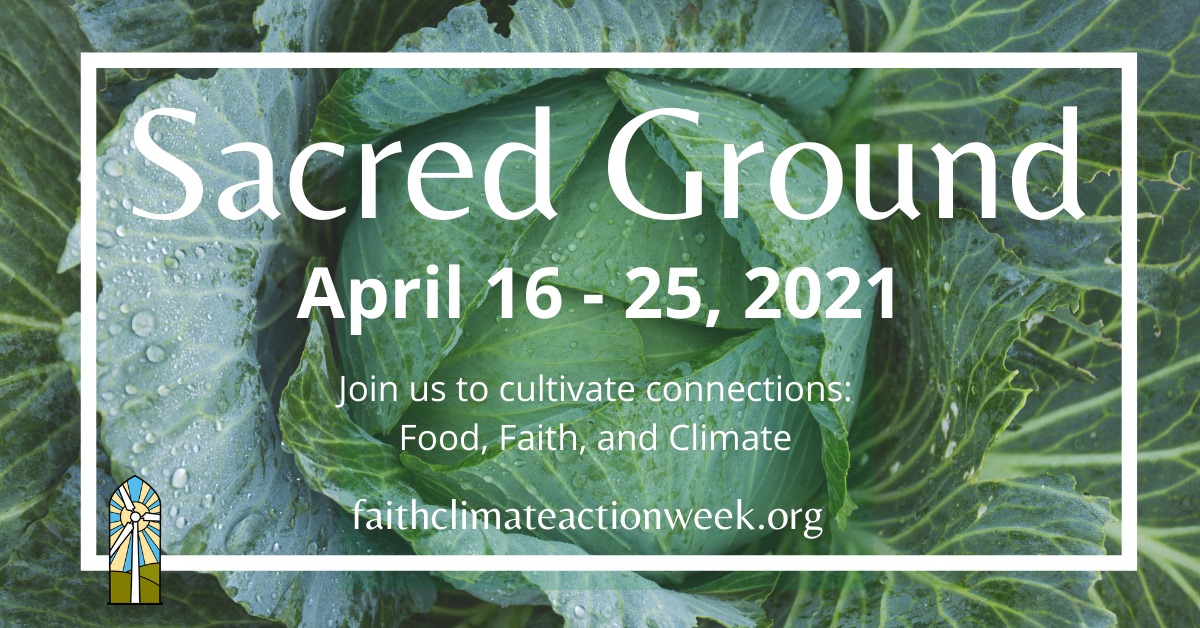 Vermont Interfaith Power and Light co-sponsored this year's Interfaith Power and Light "Faith Climate Action Week." This online event was held in April. Information is available at the IPL Facebook page. You can visit that at Faith Climate Action Week 
The free download of the Faith Climate Action Week kit is still available!
Faith Climate Action Week is Interfaith Power & Light's annual program of climate-themed worship services and sermons that spans ten days of activities around Earth Day. This year's dates were April 16-25. We hope you were able to join the community of people of faith preaching, teaching, and acting to heal the climate in 2021!
Congregations across the nation used these kits to plan their Earth Month activities. Some activities can still have an impact.
The theme of this year's Faith Climate Action Week was "Sacred Ground: Cultivating Connections Between our Faith, our Food, and the Climate." It focused on how our food systems contribute to injustice and to climate change, and how our faith traditions call us to respond with practical solutions.
The kit includes a Sacred Ground Guide, with information on how the ways in which we grow our food can be part of the climate solution and also bring about a more just community. In the kit there are faith-based discussion materials; suggested short films; a Garden Blessing ceremony; and suggestions and resources for how to get engaged in supporting food justice and healthy soil.  Also included are an updated Climate Change Fact Sheet and advocacy postcards addressed to the Secretary of Agriculture. Consider printing and slipping them into your congregation's mailings.
Faith Climate Action Week 2021 offerings on our website also include sample sermons and talks, and resources for worship services.
Pin your Covid-safe in-person and online Faith Climate Action Week events on the IPL map to show the world that people of faith are leading the climate movement!
IPL Faith Climate Action Week Film Viewing and Webinar "Kiss the Ground"
IPL offered the featured film, Kiss the Ground, 
as part of events for Faith Climate Action Week's theme of "Sacred Ground: Cultivating Connections Between our Faith, our Food, and the Climate" (April 16 – 25).
Kiss the Ground is a new film how about how regenerating the world's soils has the potential to rapidly stabilize Earth's climate, restore lost ecosystems, and create abundant food supplies. This film explains why transitioning to regenerative agriculture could be key in rehabilitating the planet, while simultaneously invigorating a new sense of hope and inspiration in viewers.
Thanks to a special arrangement with Kiss the Ground and Ro*co films, IPL offered a free online viewing period for home viewing from April 10 through April 26. While the viewing period is over, you can still view and discuss the film. DVDS of Kiss the Ground are still available.
Download the free screening kit that includes faith-based discussion questions on the film page, and host a film discussion with your congregation.
WEBINAR
On Wednesday, April 21 IPL hosted a webinar "Sacred Ground, a Message of Hope." It included a conversation with Kiss the Ground filmmaker, Josh Tickell, and Faith in Place's Statewide Outreach Director, Veronica Kyle, on what congregations can do to be part of the solution to food justice and climate justice. 
Contact Sarah at programs@interfaithpowerandlight.org for more information.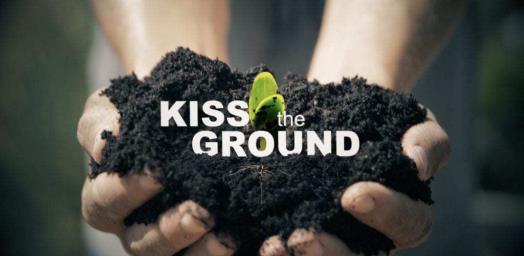 VTIPL's Black History Month Event a Success! 
VTIPL Film & discussion
Yemanja: Wisdom from the African Heart of Brazil

narrated by Alice Walker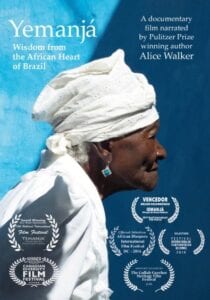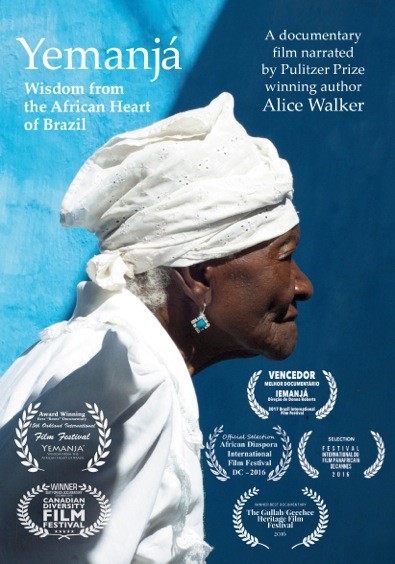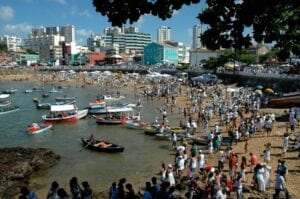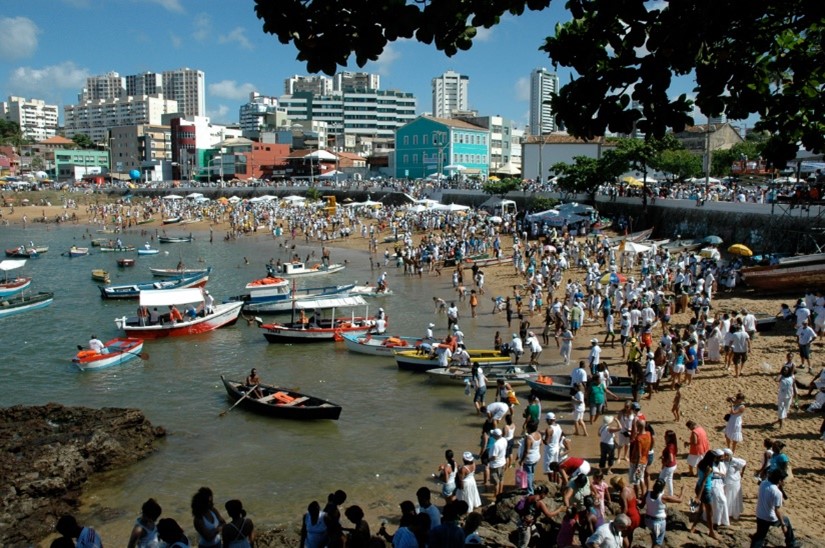 Nearly 60 friends gathered for our virtual event on February 23 to view and discuss the film Yemanja: Wisdom from the African Heart of Brazil. Narrated by Pulitzer Prize-winning author Alice Walker, the film explores the Afro-indigenous spiritual tradition of Candomblé in Bahia, Brazil, often called the religion of nature. Unique in traditional African religions, many of the most revered Candomblé communities are led by elder Afro-Brazilian women.  The film's director, VTIPL Coordinator Donna Roberts, introduced the film offering some background on the project's long evolution commencing during her first trip to Brazil in 1997 (for the Rio+5 Forum on Sustainability.)
After the film screening, we were joined by panelists, The Rt. Rev. Dr. Shannon MacVean-Brown, Bishop of the Episcopal Diocese of Vermont, The Rev. Dr. Nancy Wright of Ascension Lutheran Church, and The Rev. Rachel Field of Mission Farm/St. Thomas and Grace Church.  An unexpected guest was lawyer and prof. of Africana Studies Dr. Danielle Boaz of University of North Carolina, an expert in religious intolerance and violence in Brazil which she prefers to call religious racism.
The film Yemanja: Wisdom from the African Heart of Brazil is available OnDemand or DVD viawww.yemanjathefilm.com   Read more about this event on our News & Events page.
Residential Guide for Clean Heating
A new, free guide produced for the Vermont Public Service Department is now available to help homeowners navigate the process of heating and cooling their homes with clean energy. Look for detailed information on our Resources page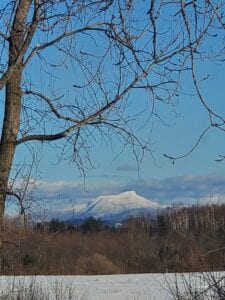 The Katy Gerke Memorial Program
The Katy Gerke Memorial Program is a matching grant program created to honor the memory of Dr. Katy Gerke. it was established, endowed, and defined by her family and has been used over the years to make houses of worship more energy efficient.
The stipulations for the program and its availability are described  at a dedicated page on this site: The Katie Gerke Memorial Program 
On that page you will also find links to a downloadable brochure and application forms for energy assessment and energy efficiency projects.
For more information. about this program or to make a contribution toward establishing an additional grant please contact Vermont Interfaith Power & Light (VTIPL) Coordinator, Donna Roberts by email at info@vtipl.org.
Vermont Interfaith Power & Light (VTIPL)'s Watershed Manuals
Vermont Interfaith Power & Light (VTIPL) has created two manuals, one with a Christian emphasis, "Congregational Watershed Discipleship Manual: Faith Communities as Stewards of the World's Waters (1st Christian Edition)" and another with an interreligious emphasis, "Congregational Watershed Manual: Religious Communities as Stewards of the World's Waters (1st Interreligious Edition)."
In 2018, Vermont Interfaith Power & Light (VTIPL) joined with local organizations to create a model for watershed stewardship based on the experience of Ascension Lutheran Church in South Burlington, Vermont. The Reverend Dr. Nancy Wright, pastor of Ascension Lutheran Church, and Richard Butz, a member of the church, are co-authors of the manuals.
These are high-resolution print copies, spiral-bound to lie flat conveniently. Print copies of these manuals are available through Pastor Nancy Wright.  Contact her at pastornancy@alcvt.org. 
One of the ways Vermont Interfaith Power & Light (VTIPL) helps congregations is by providing energy assessments of houses of worship and other religious buildings. The service is free to congregations that request this assistance. Vermont Interfaith Power & Light (VTIPL) asks each participating congregation to commit to using the recommendations to guide their ongoing efforts to improve the energy efficiency of their religious building. Send an email to info@vtipl.org for more information.
Faith and
Care for Earth
in Times of Covid-19
As people of faith, we begin with love for all, and are called to care for Creation.
The COVID-19 pandemic continues to disrupt our lives, our jobs, our schools and our worship.
Many things are opening up, but not like it was before, nor should we expect life to go "back to normal."
In many ways, a new normal would be welcome - a more caring, sustainable way forward for all of humanity, and for all of life, reimagining what and who we value as essential.
Some faith communities are slowly returning to prior worship patterns, but others have chosen to continue to meet and to worship virtually.  Each community needs to decide for itself how best to proceed.
Regardless of how we choose to worship, we must remember and reach out to thosewho have been impacted the most, especially the most vulnerable who have become even more so during the pandemic.  They are all our neighbors.
Look on our RESOURCES page for words of inspiration and links to resources for returning to worship together.
Statements on the Murder of George Floyd, Racial Justice, and Environmental Justice
We at Vermont Interfaith Power and Light are deeply saddened and outraged at the latest in a series of despicable murders of black and brown people across our country - the murder of George Floyd at the hands of Minneapolis police and the police shooting of Rayshard Brooks in Atlanta. "Black Lives Matter" protests around this nation in response to these shootings are an expression of a built-up anger at injustice, frustration with the many forms of white supremacy that are inherent in our culture, and a deep longing for human dignity and justice for People of Color. The systemic racism that allows this kind of police brutality must stop and we must do our part. There can be no climate justice without racial justice. Around the world, people of color and people with fewer economic means - typically people of color - are those most affected by climate change, while contributing the least to the causes of the climate crisis. This is injustice. Issues of climate, economic and social justice are intrinsically interrelated. In recognition of this moment, we share some of the statements made in our movement as a response. It is our hope that they might deepen our thinking, raise our understanding, and prompt compassionate action.
Additional Statements can be found on our Resources page.
The national Interfaith Power and Light organization has created a new page on their site with resources to help make the connection between environmental justice and racial justice. Check it out at:
https://www.interfaithpowerandlight.org/public-policy/take-action/climate-justice-is-racial-justice/
Another Way to Make Your Voice Heard
Visit this site to design a postcard which they will send to your senators, representatives, and the governor, urging them to move our state to 100% renewable energy.

Vermont Interfaith Power and Light is affiliated with the national organization, Interfaith Power and Light. Information about their work and connections to other state affiliates can be found on their website at
A flyer describing several IPL initiatives is available for your information and use:
Our work continues in 2020
Vermont Interfaith Power & Light has been working with individuals and their congregations throughout the State for the past fifteen years, inspiring them to take action on the climate crisis.  Your donations and support have made the  work possible, and we are deeply grateful!
 Your generous support made it possible in 2019 for VTIPL to
hold a very successful conference in October with two outstanding Keynote Speakers and excellent workshops;
hold six events - from St. Johnsbury to Bennington - in collaboration with Vermont Climate & Health Alliance, to show the documentary Paris to Pittsburgh followed by engaging panel discussions with state legislators and leaders; 
publish and give presentations on two congregational watershed manuals  (Christian edition and Interreligious edition) that address the importance of clean water, the problems affecting water, and the impact climate change is having;
advocate for action, as part of a coalition working to pass strong climate bills;
help congregations make their buildings more energy efficient; and
speak out at public events and in congregations for climate action now!
All of this, and more, happens because of your generosity.  There is much for us to do in the year ahead. We are grateful for your continuing support of our work and witness. Donations are appreciated year round. Please consider supporting Vermont Interfaith Power & Light using the Donate Now button at the top of this page.
Thank you!
A Full and Challenging Fall Conference
Vermont Interfaith Power & Light (VTIPL)'s Annual Conference was held on Saturday, October 26, in Middlebury with the theme:
Envisioning & Acting for the World We Want
The Congregational Church of Middlebury, UCC, was our gracious host. We are thankful to all of our sponsors, listed on our Fall Conference page VTIPL Fall Conference, and to all of our presenters and participants.
To see photos of the day, go to VTIPL Gallery and click on Fall Conference 2019.
You can also watch videos of portions of the day, including the two keynote speakers and two of our workshops at
https://bobthegreenguy.com/vtipl19/
To receive our monthly newsletter and keep informed about our work and upcoming events, sign up by emailing info@vtipl.org.
Fall Conference Keynote Speakers
Professor Molly Anderson
Molly Anderson is the William R. Kenan, Jr. Professor of Food Studies at Middlebury College in Vermont.  She is interested in multi-actor collaborations for sustainable food systems, food system resilience, human rights in the food system, the right to food in the US, and bridging interests and concerns of academicians and community-based activists.  She participates in Vermont's Farm to Plate Network; the Food Solutions New England network; the national Inter-Institutional Network for Food, Agriculture & Sustainability; and the International Panel of Experts on Sustainable Food Systems (IPES-Food).  She earned an interdisciplinary Ph.D. in Systems Ecology from University of North Carolina at Chapel Hill.
The Rev. Dr. Jim Antal
 Jim Antal is a denominational leader, climate activist, author and public theologian.  He serves as Special Advisor on Climate Justice to the General Minister and President of the United Church of Christ.  Antal's book, Climate Church, Climate World was featured on Earth Day in the Chicago Tribune (2018) and in Christian Century Magazine (2019).  From 2006 - 2018, Antal led 350 UCC churches in Massachusetts as their Conference Minister and President.  Antal is a graduate of Princeton University, Andover Newton Theological School, and Yale Divinity School, which recently honored him with the William Sloane Coffin Award for Peace and Justice.  In 2019, Antal was honored as recipient of the UCC's social justice prophet award.
Faith Climate Action Day February 20
A resounding Thank You to all who came out and made this day
an amazing experience and successful call
for Climate Action in Vermont
A video of the morning's Press Conference can be viewed at https://youtu.be/QvEiNvm2uK8
For photos and future updates, go to faith-climate-action-day
Climate Change and Health Documents
Changes to the website of the Environmental Protection Agency (EPA) have raised concerns about the availability of educational materials related to the impact of climate change on human health. To be sure that they remain available, we have downloaded the documents and made them available. Below is a list of available pdf files that you can download.