We will be using this page to provide information and links to resources for our community to use in their response to the Climate Crisis. On this page, you will find information concerning the COVID-19 pandemic, statements in response to the murder of George Floyd and Environmental Justice, and our Vermont Interfaith Power and Light Film Library..
Vermont Public Service Department Releases A New Consumer Information Resource:
"A Vermonter's Guide to Residential Clean Heating and Cooling"
A new, free guide produced for the Vermont Public Service Department will help homeowners navigate the process heating and cooling their homes with clean energy.
Montpelier, VT – Vermonters interested in heating their homes without fossil fuels have a new resource to help them navigate the path towards clean heating. The guide, titled "A Vermonter's Guide to Residential Clean Heating and Cooling," was produced by the nonprofit Clean Energy States Alliance (CESA) for the Vermont Public Service Department and is available to download for free on the Department's and CESA's websites.
"Vermont has seen tremendous growth in interest in switching to clean heating sources and more efficient air conditioning" noted Public Service Department Commissioner June Tierney. "As thousands more Vermonters explore the possibility of switching to advanced wood heating and cold climate heat pumps, the Vermont Public Service Department is committed to providing quality information to help them navigate the process. It is our hope that affiliated agencies and organizations will help spread the word about this helpful new guide."
About twenty percent of Vermonter's heating needs are met local cord wood or wood pellets and over 25,000 cold climate heat pumps have been installed in Vermont. However, nearly eighty percent of Vermonters still heat their homes by burning fossil fuels which contribute significantly to greenhouse gas emissions, are a drain on the local economy, and can worsen air quality. To align their interests in renewable, clean, and local energy with their home energy needs many Vermont homeowners are looking to transition to clean heating technologies. This guide provides information and guidance on how to make that transition.
Supporting the transition to cleaner heating and renewable energy is in-line with Vermont's Comprehensive Energy Plan, which calls for Vermont to increase the portion of renewable energy used to heat Vermont's building sector to 30 percent by 2025. This goal builds on the state statutory goal to weatherize 80,000 homes and reduce fuel use and utility bills by 25 percent.
This extensive 60-page guide provides in-depth coverage of clean heating and cooling technologies. It is broken into ten sections:
1) Efficiency First: This section explains the role of energy efficiency and conservation in reducing the amount of heat and electric energy used by a household. It also explains the benefits of an energy audit.
2) Why Should I Install a CH&C System in my Home? This section examines CH&C benefits and the role they play in Vermont's clean energy goals.
3) What are CH&C Technologies? This section provides a detailed explanation of each technology. Advanced wood heating options include wood pellet boilers, furnaces, and stoves. Sections on cold climate air source heat pumps, air-to-water heat pumps, and ground source heat pumps address heating and cooling with electricity.
4) Are CH&C Systems Right for my Home? This section examines why a homeowner should consider CH&C. These options include the need for addition space heat, for hot water, or to reduce fossil fuel consumption.
5) Assessing Your Home's Current Distribution System for Heating: This section helps the homeowner assess the method her home uses to distribute heat, such as ducted forced hot air systems, hydronic systems, or space heating units and how to choose a CH&C technology that works with that distribution system.
6) Assessing Your Home's Current Home Heating and Hot Water Systems: This section discusses how hot water CH&C technology can supply hot water in addition to space heating and cooling or can provide hot water only.
7) Cooling Your Home: This section describes how cooling can be provided with air source and ground source heat pumps.
8) Integrated Smart Thermostats and Controls: This section highlights technology available to remotely control heating and cooling equipment and to optimize temperature settings which can maximize efficiency.
9) Selecting a Contractor/Installer and System Maintenance: This section takes a close look at the importance of a qualified contractor's evaluation of a home's heating needs, distribution system, and compatible CH&C technologies. It also includes guidelines for CH&C equipment maintenance.
10) Incentives and Financing: This section contains a comprehensive listing of rebates, loans, and incentives available from the Vermont Clean Energy Development Fund, Efficiency Vermont, the federal government, and utilities. Financing through home energy loans is also covered.
The guide, which complements the Department's online information clearinghouse at energysaver.vermont.gov is available to view or download as a pdf at www.bit.ly/35NaoEf
About the Vermont Public Service Department's Clean Energy Development Fund (CEDF)
The CEDF, at the Vermont Public Service Department, has offered a portfolio of incentives and financing opportunities to accelerate the development and production of renewable energy in Vermont over the last 14 years. Since its inception, the CEDF has awarded over $66 million in federal and state resources for renewable energy and energy efficiency in Vermont, leveraging total investments of more than $259 million in the state's clean energy infrastructure. Learn more at http://publicservice.vermont.gov/renewable_energy/cedf.
About the Clean Energy States Alliance:
The Clean Energy States Alliance (CESA) is a national nonprofit coalition of public agencies and organizations working together to advance clean energy. CESA members—mostly state agencies—include many of the most innovative, successful, and influential public funders of clean energy initiatives in the country. CESA works with state leaders, federal agencies, industry representatives, and other stakeholders to develop and promote clean energy technologies and markets. CESA facilitates information sharing, provides technical assistance, coordinates multi-state collaborative projects, and communicates the positions and achievements of its members. For more information, visit www.cesa.org
~~~~~~~~~~~~
Andrew Perchlik
Clean Energy Development Fund
Public Service Department
802-828-4017
Interested in involving your congregation in Anti-Racism work?
One example is an Anti-Racism book group organized by Ascension Lutheran Church.  Participants come prepared to comment on books they've have read (or webinars attended) or to listen to the others in the group about their readings.  Ascension has provided the following list of suggested titles.
The Cross and the Lynching Tree(2013). By theologian James Cone.
Just Mercy: A Story of Justice and Redemption (2015). By the acclaimed lawyer Bryan Stevenson. Mentioned by the bishop in his recent sermon.
Mindful of Race: Transforming Race from the Inside Out (2018). By the esteemed diversity leadership trainer and mindfulness practitioner Ruth King.
Ibram X. Kendi's How to be an Anti-Racist (2019). Societal. recommended by many people including Bishop Hazelwood.
The Racial Complex, by Fanny Brewster (2019). Psychological.  Recommended by Bishop Hazelwood.
The Quest for Environmental Justice: Human Rights and the Politics of Pollution(2005).  Ed. by Dr. Robert D. Bullard. On the connection between racism and environmental pollution. Bullard is an expert, considered the Father of Environmental Justice. These essays cover varied communities and ecosystems internationally.
Why Are All the Black Kids Sitting Together in the Cafeteria and Other ConversationsAbout Race? (2017). By Beverly Daniel Tatum, PhD.  (Note from Jen Burkman: "I read it about 20 years ago as part of my teacher training, and I would love to revisit it again." Note: she read it last month and reported on it at the book group)
My Grandmother's Hands: Racialized Trauma and the Pathway to Mending our Hearts and Bodies (2017).By Resmaa Menaken. Excellent in discussing trauma experience by both white and Black Americans in this country and the ways that trauma is carried in the body and can be healed.
You can download this list here: Anti-Racism Book Study 2020
Resources in Response to COVID-19
Faith and Care for Earth in Times of COVID-19   March 2020
As we all face such uncertain times, including social distancing, isolation – self-imposed and otherwise - we at VTIPL want to reach out to our treasured community to share some words of inspiration, and links to meaningful activities and information with which you may wish to engage. We encourage you to worship in your homes, in nature, to connect with friends and loved ones virtually, and to reach out to those who may be especially vulnerable during times of disconnection. A phone call for reassurance can make a world of difference in helping people feel less isolated.
From VTIPL Board Member Pastor Nancy of Ascension Lutheran Church:
"How we respond to the virus, with strength, compassion, scientific knowledge, and deeply grounded in our faith tradition, will strengthen us as we encounter disruptions due to climate change.  I offer this meditation." https://www.lutheranworld.org/content/resource-intercessory-prayer-midst-spread-covid-19.
As a GreenFaith Fellow, Pastor Nancy appreciates how GreenFaith works internationally through interreligious leaders to address climate change and other environmental problems. This includes a new daily opportunity to connect virtually, which is also posted on the VTIPL Facebook page. Green Faith writes, "We may be physically apart. Overwhelmed and frightened by the daily news. But we are coming together in care and resilience for some spiritual respite. Will you join us for a daily call that we are hosting? We are people of faith and spirit from around the world.  Join us every day this week from Monday through Friday at 4 pm Eastern time. This is to connect with each other for 30 minutes of reflection, mutual aid, and solace, together with religious leaders from different traditions, and with readings of poetry and prayer. www.Facebook.com/greenfaith
The Deep Adaptation Agenda – a Map for Navigating Climate Tragedy, by Professor Jem Bendell, offers timely insights and suggestions for how we as a human community can not only consider the climate crisis, but also move through this current moment of upheaval and transition to a new way forward. Its essence includes 4R's that seem particularly relevant right now:
-Resilience – How do we keep what we really want to keep?
-Relinquishment – What do we need to let go of in order to not make matters worse?
-Restoration – What can we bring back to help us with the difficulties?
-Reconciliation - What could I make peace with to lessen suffering?
Here is the link to Bendell's full paper: www.lifeworth.com/deepadaptation.pdf
Of course, we encourage everyone to stay safe by continuing to follow CDC guidelines and those issued by Vermont Health Department guidelines, to be alert for notifications issued by our state and local governments.
Finally, this prayer/poem by Kitty O'Meara offers a note of optimism for the Earth and ourselves during these difficult times:
And the people stayed home.
And read books, and listened, and
rested, and exercised, and made art,
and played games, and learned new
ways of being, and were still. And
listened more deeply. Some
meditated, some prayed, some
danced. Some met their shadows.
And the people began
to think differently.
And the people healed.
And, in the absence of people living
in ignorant, dangerous, mindless,
and heartless ways,
the earth began to heal.
And when the danger passed,
and the people joined together again,
they grieved their losses, and made
new choices, and dreamed new
images, and created new ways to live
and heal the earth fully,
as they had been healed.
We wish you all well. Stay safe and full of compassion for yourselves, your loved ones and the Earth.
Environmental Justice  and Pandemic Response Resources from the Unitarian Universalist Association
The UUA  has a website devoted to their Green Sanctuary program with numerous resources for communities seeking to address the Climate Crisis. It can be found at https://www.uua.org/environment/sanctuary
On that site, there is a specific page devoted to resources for communities during the time of pandemic. It can be found directly at https://www.uua.org/safe/pandemics
The Rev. Nancy Wright, VTIPL Board Member and Pastor of Ascension Lutheran Church in  South Burlington Vermont, has shared links to two Care for Creation organizations whose websites offer many resources for communities of faith. In addition, she offers a detailed bibliography which she has prepared. That bibliography is shared as a PDF which can be downloaded.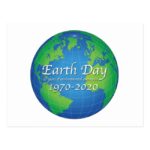 As a reminder of the spiritual foundation for our Creation Care and to honor the 50th anniversary of Earth Day, we offer this sermon delivered by a member of our board, the Rev. Nancy Wright.
Statements on the Murder of George Floyd
and Environmental Justice
Minnesota Interfaith Power and Light
Responds to the Murder of George Floyd
Our brothers and sisters in the Minnesota affiliate of Interfaith Power and Light have issued a letter responding to the murder of George Floyd by police in Minneapolis. Their letter speaks to the people of their state, but it also is a reminder to all people of faith that environmental justice is a part of the demand for justice for all. We join with our Minnesota friends in calling all people to stand up for justice for Mr.Floyd and the human rights of people of color as well as every marginalized group of human beings in our society. You can read MNIPL's letter here.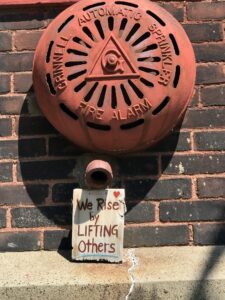 A Statement from Interfaith Power and Light
on the Murder of George Floyd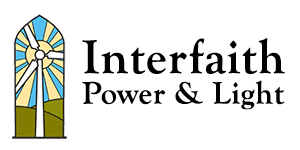 We are in a Kairos moment
Dr. Martin Luther King, Jr., in his Letter from a Birmingham Jail, wrote, "I have almost reached the regrettable conclusion that the Negro's great stumbling block in his stride toward freedom is not the White Citizen's Counciler or the Ku Klux Klanner, but the white moderate, who is more devoted to 'order' than to justice; who prefers a negative peace which is the absence of tension to a positive peace which is the presence of justice; who constantly says: 'I agree with you in the goal you seek, but I cannot agree with your methods of direct action'; who paternalistically believes he can set the timetable for another man's freedom; who lives by a mythical concept of time and who constantly advises the Negro to wait for a 'more convenient season.' Shallow understanding from people of good will is more frustrating than absolute misunderstanding from people of ill will."
The concept of time is an important one. There is "chronos" time - the kind that is set by watches and calendars; and there is "kairos" time - sometimes called "God's time" - which speaks of ripeness, of opportunity, of something that can give the present moment new meaning.
We are in a Kairos moment.
We know that there are deep inequities in our communities, in our nation, and in our world. We are not blind to the grave injustices that have existed and that are even now being further brought to light with the killing of George Floyd in Minneapolis, one of many such killings borne of systemic racism in America. We grieve with our black and brown siblings who are afraid and angry, and who seek equality and equal protection under the law.
This is a moral issue, deeply tied to white supremacy, economic injustice, voter suppression, and even climate justice. Those who suffer first and worst are those living in communities that have historically been marginalized and excluded from policymaking and opportunities for growth.
We look for hope.
While we don't condone acts of violence and destruction, we know that protest and demonstrations of solidarity can and have led to social change in our society. Our IPL Board Chair, Rev. Dr. Gerald Durley, marched with Martin Luther King, Jr. during the civil rights movement in the 1960's. He saw firsthand the power of organizing and peaceful protest in order to make constructive change.
What will we do in our Kairos moment? It is our fervent hope that by coming together, standing with one another in solidarity in this time of great suffering and challenge, that we can be the moral leaders that communities need in this time. Let's take this moment of opportunity to develop a different interpretation, rooted in a bold, meaningful vision for justice and love in our world.
With gratitude,
IPL Board of Directors
Rev. Dr. Gerald Durley – Chair
Rev. Susan Hendershot – President
The Rev. Sally Bingham – President Emeritus
Rev. Doug Bland
Morrow Cater
Rabbi Fred Scherlinder Dobb
Melissa Gavin
Gregory Lopez
Rev. Vy Nguyen
Sam Schuchat
Sarah Spengeman
Nathan Willcox
This message can be downloaded at A Message from IPL's Board of Directors_George Floyd June 2 2020
A Statement from Nebraska Interfaith Power and Light
The board and staff of Nebraska Interfaith Power & Light join with people of faith and conscience everywhere to condemn the brutal and senseless murder of George Floyd at the hands of police officers. Our mission of care for the earth and care for its people are inextricably connected. Therefore, we pledge to stand up against racism wherever it occurs and to take action to address the roots of racism wherever we can. Here are some reflections about what we can do.
The statement continues with reflections on three areas of respoinse: Listen. Lrearn, and Love. It can be read and downloaded here: Nebraska IPL Statement 6.5.2020
A Statement from Georgia Interfaith Power and Light
Sins of the Same Vine
...we must recognize that the same systems that perpetuate environmental injustices, injustices that disproportionately affect Black communities, are the very same systems that perpetuate the killing of Black people at the hands of police brutality.
It might be tempting to think that these issues are separate, especially for those of us immersed primarily in work around climate change and environmental justice, but that temptation is false. Make no mistake about it, the sinful ideologies that justify the raping and pillaging of God's creation merely for profit grows from the same sinful vine as white supremacy, the systemic commodification of Black bodies, and the structures that perpetuate the unjust murdering of Black people at the hands of police...
Read and download the full statement here: Sins of the Same Vine
It's Up to Us to End This,
by Rev. Michael Malcom, Exec. Dir. of Alabama IPL
"Greetings Climate and Faith Leaders. I hope and pray that you're safe and well. I decided to put my thoughts to paper surrounding all that is going on in my African Diaspora world. I hope that it can help in the tension. All of this is a Human Rights issue that stems from a belief in white supremacy and a system of racism."
Rev. Malcom's full statement can be downloaded at It's Up to Us to End This
VTIPL Film Library
VTIPL has copies of these films and loans them to faith communities.
Films on the climate crisis
A Crude Awakening: The Oil Crash; 2006; 85 minutes + extras.  This film is about the "peak oil" crisis – when people thought that the era of cheap oil was over.
An Inconvenient Truth: A Global Warning; 2006; 96 minutes.  Former Vice President Al Gore's documentary about climate change and the future of our planet and civilization. (VTIPL has ten copies of this DVD.)
A Way Forward: Confronting Climate Change; 2007; 8 minutes.  This short film is from National Geographic and the United Nations Foundation.
Before the Flood; 2016; 96 minutes.  In this National Geographic film, Leonardo DiCaprio speaks with experts and political leaders around the world about climate change.
Two short films: Covenant  and  Fighting Goliath: Texas Coal Wars.  These films came from national Interfaith Power & Light (date and running length not given).
Dirt! The Movie; 2009; 80 minutes + 2 hours of bonus materials.  This is an "insightful and timely film that tells the story of the glorious and unappreciated material beneath our feet."
From the Ashes; 2017; 82 minutes.  This National Geographic film asks "What is the cost of coal?"  It was broadcast on television worldwide.
God's Creation and Global Warming; 2000; 14 minutes.  This film is from the National Council of Churches.
Green is the New Red White and Blue; from national Interfaith Power & Light (no date given); 66 minutes.  Thomas Friedman narrates the film.
Hope for Creation; 2010; 71 minutes.  From the organization Blessed Earth, this film is Part One (sessions 1 - 6)  of a two-part series with accompanying guidebooks.  It features Dr. Matthew Sleeth, and is "a creative and compelling call for Christians to embrace sustainable living out of love for God, neighbor, and all of creation."  Hope for Humanity  is Part Two (sessions 7 - 12) of the series; 2010; 66 minutes.
Irreplaceable: Wildlife in a Warming World (no date given).  The film is in two parts: Wonder of the Wild; 5 minutes; and Irreversible, Irreplaceable; 11 minutes. Wonder of the Wild is a "short film packed with stunning images of plants and animals threatened by climate change."  In Irreversible, Irreplaceable, faith, science, art, and conservation voices discuss the threat of climate change to wildlife.
Is God Green?; 2006; 60 minutes.  This is one part of a three-part Moyers on America series. "Millions of evangelical Christians in America have taken on care of the environment as a moral and biblical obligation."  Other evangelicals disagree about the importance of creation care.  In this film, Bill Moyers and his team travel the country examining the feud.
Journey of the Universe, 2011; 57 minutes. An interactive film project written and conceived by Yale Forum on Religion and Ecology founder and religious historian Dr. Mary Evelyn Tucker and Evolutionary Cosmologist Brian Swimme, based on his and the late Thomas Berry's book, The Universe Story. Hosted by Swimme, the film narrates the 14 billion year story of the universe's development, "from the great flaring forth" through to the evolution of solar systems, and planetary life of complexity and consciousness. The story inspires wonder as we begin to be awakened to the "dynamic processes of evolution that are chaotic, destructive, creative and life-generating". The project includes the film, book, podcasts, and online classes. It was birthed at the Riverdale Center for Religious Research, directed by Berry. Supporting materials that include Mary Evelyn Tucker's interviews with science and faith leaders can be found at: www.JourneyoftheUniverse.org
Kilowatt Ours: A Plan to Re-Energize America by Jeff Barrie; 2005.  The long version of the film is 56 minutes (track 1), and the short version is 38 minutes (track 2), and contact info. is in track 3.
Lighten Up! A Religious Response to Global Warming.  This film is from The Regeneration Project, Interfaith Power & Light.  (The date and running time aren't given.)  The Rev. Canon Sally Bingham, founder of Interfaith Power & Light, is featured as she shows various solutions to the climate crisis.  (VTIPL has 17 copies of the film on DVD.)
Marching for Action on Climate Change: Five Days Across Vermont with Bill McKibben and Friends; 2007; 55 minutes.  Along with the march, this film by Jan Cannon includes the sermon that Bill McKibben preached at the Charlotte Congregational Church.  (VTIPL has 2 copies.)
 Merchants of Doubt; 2015; 93 minutes.  In the film, the audience is taken on "a satirically comedic yet illuminating ride into the heart of conjuring American spin."  The film is inspired by the book of the same title by Naomi Oreskes and Erik M. Conway.  (VTIPL has 4 copies.)
 Mountain Mourning; 2006; 78 minutes.  The film is part of a trilogy from Christians for the Mountains, a non-profit, grassroots organization encouraging protection of God's Earth and its human communities.  It's about mountain-top removal in the Southern Appalachian Mountains.
 Nourish; 2010; 26 minutes.  This film is about our food and includes interviews with experts Michael Pollan, Alice Waters, Anna Lappe, and Bryant Terry.  (VTIPL has 2 copies.)
One Man, One Cow, One Planet; 2007; 56 minutes.  This film is about "the farming revolution in India and one man, out to save the world."
Paris to Pittsburgh, 2018; 78 minutes.  This National Geographic film about climate change "captures what's at stake for the communities around the country, and the inspiring ways Americans are responding."
 Preaching for the Planet: Interfaith Messages on Global Warming.  The film is from national Interfaith Power & Light  - no date or running time given.  (VTIPL has 8 copies.)
 Radically Simple; 2005; 35 minutes.  Jim Merkel and his simple, sustainable, lifestyle are the subject of this film by Jan Cannon.
 Renewal; 2007; 90 minutes and Enhanced Stories running time- 110 minutes.  The film has nine stories of people from diverse faiths responding in different ways to the challenges of environmental degradation.  The 8th story is about Interfaith Power & Light.
 Scarred Lands & Wounded Lives: The Environmental Footprint of War; 2009; 68 minutes. "In all its stages...war pollutes land, air, and water, and destroys biodiversity, and drains natural resources..."  The environment is the "silent casuality."
 The 11th Hour: Turn Mankind's Darkest Hour into its Finest; 2007; 92 minutes.  Actor Leonardo DiCaprio produced and narrated this film about climate change – looking at "where we've been, where we're going and – most important – how we can change."  (VTIPL has 2 copies.)
The Fire Inside: Place, Passion, and the Primacy of Nature; 2012; 34 minutes.  This film is by Rebecca Neale Gould, a member of Vermont Interfaith Power and Light's board..  (Becky gave VTIPL a copy.)
The Human Element, 2020. This beautifully shot documentary shows how humans have become a powerful elemental force on the planet, leading to a new era known as the anthropocene, shaping Earth in ways equally powerful and destructive as the elements of water, air, fire and earth. The story follows photographer James Balog (of the film Chasing Ice). The apolitical, deeply engaging work is described as an "arresting new documentary … capturing the lives of everyday Americans on the front lines of climate change". The film was selected by Interfaith Power & Light as its feature film for 2020 Faith Climate Action Week. https://thehumanelementmovie.com/
The Hungry Tide; 2011; 53 minutes.  The film is about Kiribati, in the South Pacific, and the major problems that sea level rise is causing for the islanders.
 The National Parks: America's Best Idea; 2009 (no running time given).  This is a six-part documentary by Ken Burns which aired on television.  VTIPL has 2 DVDs: And God Saw that it was Good  and  Awaking the Spirit.
  The Power of Community: How Cuba Survived Peak Oil (with subtitles); 2006; 53 minutes. "When Cuba lost access to Soviet oil in the early 1990's, the country faced an immediate crisis – feeding the population – and an ongoing challenge: how to create a new low-energy society." (VTIPL has 5 copies.)
 The Wisdam to Survive; 2014; 56 minutes.  This film about climate change by Vermonter Anne Macksoud features Bill McKibben, Joanna Macy, Nikki Cooley, Roger Payne, Richard Heinberg, Amy Seidl, Stephanie Kaza, Gus Speth, Jihan Gearan, and Ben Falk.
 Tipping Point: The Age of the Oil Sands; 2011; 90 minutes.  This Canadian film depicts the struggle of the First Nation's people from Fort Chipewyan, which is downstream from the oil sands, as they fight against the oil companies to preserve their territory, culture, and health.
 24/6: A Prescription for a Healthier, Happier Life; 2012; 45 minutes.  "In this 4-session video study, Dr. Matthew Sleeth lays out a plan for living a healthier, happier, more God-centered life by simply and faithfully honoring the Sabbath."
 Who's Under Your Carbon Footprint?; 2009 (no running time given).  This video is from the Catholic Climate Covenant.
Yemanja: Wisdom from the African Heart of Brazil, 2020. Narrated by Pulitzer Prize-winning author Alice Walker. This documentary film, produced/directed by VTIPL's Coordinator Donna C. Roberts & National Film Board of Canada filmmaker Donna Read transports viewers to Salvador da Bahia, Brazil, the largest former slave port in the Americas, home of the Afro-indigenous culture known as Candomblé, with a deep reverence for nature, community, elders and ancestors. This spiritual tradition, often known as the religion of nature, is alive and well despite extraordinary historical and contemporary challenges. The film's story is told by elder women leaders of the tradition; the eldest, the daughter of an enslaved African, was 109-years when last interviewed. This is a timeless tale of Earth-based wisdom which humanity needs today more than ever, a portrait of a little known history of Africa in the Americas. Available on DVD and for institutional/educational licenses (yemanjathefilm.com), as well as OnDemand, www.vimeo.com/ondemand/yemanja .
Additional Suggested Film Resources
-(Free streaming through May 3, 2020 for Earth Day!) 
Taking Root: The Vision of Wangari Maathai, compelling documentary film about the Nobel Peace Prize Laureate the late Wangari Maathai, and her Kenyan-based GreenBelt Movement which has involved millions of people in planting trees for food fuel and shade. "Planting trees for fuel, shade, and food is not something that anyone would imagine as the first step toward winning the Nobel Peace Prize. Yet with that simple act, Wangari Maathai, a woman born in rural Kenya, started down the path that reclaimed her country's land from 100 years of deforestation, provided new sources of food and income to rural communities, gave previously impoverished and powerless women a vital political role in their country, and ultimately helped to bring down Kenya's twenty-four-year dictatorship." Maathai was also an Earth Charter Ambassador before her untimely death. Available in 60 and 90 minute versions. https://takingrootfilm.com
-Before the Flood.  Documentary produced by National Geographic and featuring Leonardo DiCaprio on a journey as a United Nations messenger of Peace. In the film, he travels to five continents and the Arctic to witness climate change first-hand with scientists uncovering the reality of the crisis and meeting with political leaders fighting against inaction. He also discovers a calculated disinformation campaign orchestrated by powerful special interests working to confuse the pubic about the urgency of a growing climate crisis. Producer/Director Fisher Stevens also produced Racing Extinction and The Cove. The film's website also has an action page.  https://www.beforetheflood.com