Introducing a New Feature
This page has been created to offer information and support for faith communities who are exploring the possibility of forming a Green Team, who are interested in learning more about Green Teams/Care for Creation Committees, or who have already formed a working group and wish to share success stories, seek guidance or information, or learn what others are doing. 
We would like to highlight those faith communities that have Green Teams and the work they are doing by sharing photos on this page of our site. You are invited to send photos of your team to our webmaster at rhibbert68@gmail.com. If the photo shows a project in progress, please include a description that we can share.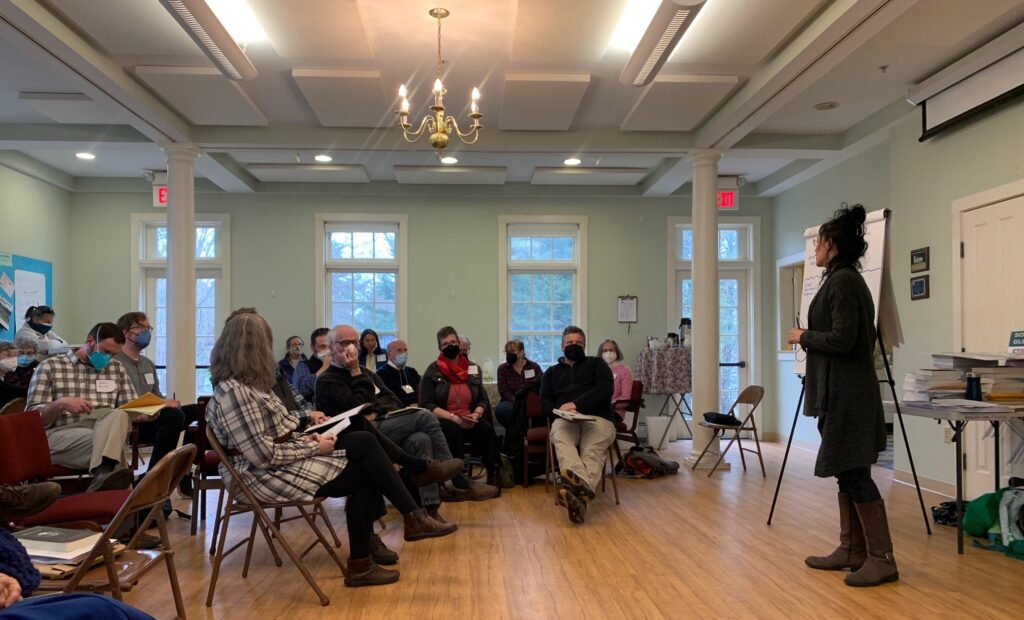 Green Teams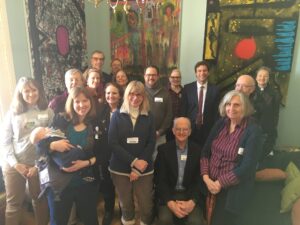 VTIPL encourages each congregation to begin a care for creation committee or green team to focus either on the congregation's efforts and possibilities, or the wider community. Or both! 
Such teams provide resources to "green" congregations in worship, education, property care, and advocacy. The teams can help mobilize the congregation for effectiveness in addressing climate change and environmental degradation, climate justice and more.  VTIPL's coordinator and board members can assist congregations in creating these teams and committees based on excellent models such as Green Faith, Faith in Place, Earth Ministry, Lutherans Restoring Creation, and national Interfaith Power & Light, among other resources.  Workshops or zoom meetings are also possible.
Here are some of our favorite websites containing related information:
https://greenfaith.org/circle-up/
https://www.interfaithpowerandlight.org/
https://lutheransrestoringcreation.org/what-can-we-do-creation-care/
https://earthministry.org/greening-congregations/
https://www.uua.org/environment/green-sanctuary
Please contact Coordinator Donna Roberts info@vtipl.org with your questions or for more information.

Drop-In Gathering for Creation Care Congregational Leaders
Last Tuesday of the month at 7 pm
Hoping to become a Creation Care Congregation? Perhaps your congregation already is. Either way, you're invited to join others who foster Creation Care for questions, support, and inspiration! Share tips and questions for going forward.
Pastor Nancy Wright, Vermont Interfaith Power & Light Vice- President, is leading this group on behalf of VTIPL and the Lutherans in New England.
For information on various Greening programs, visit the websites listed at the top of this page.
Email Nancy Wright at nwright@nesynod.org for zoom information. Be sure to include your faith community's name so that we can add you to our list of faith communities with Green Teams.
You can download a flyer to share here: Drop In Gathering flyer
Sharing News from Vermont Green Teams
We plan to use this page to give Green Teams and Care of Creation Teams in our community a place to share the work they are doing and the support they are receiving.
Send your news and photos to info@vtipl.org, and we will post them here.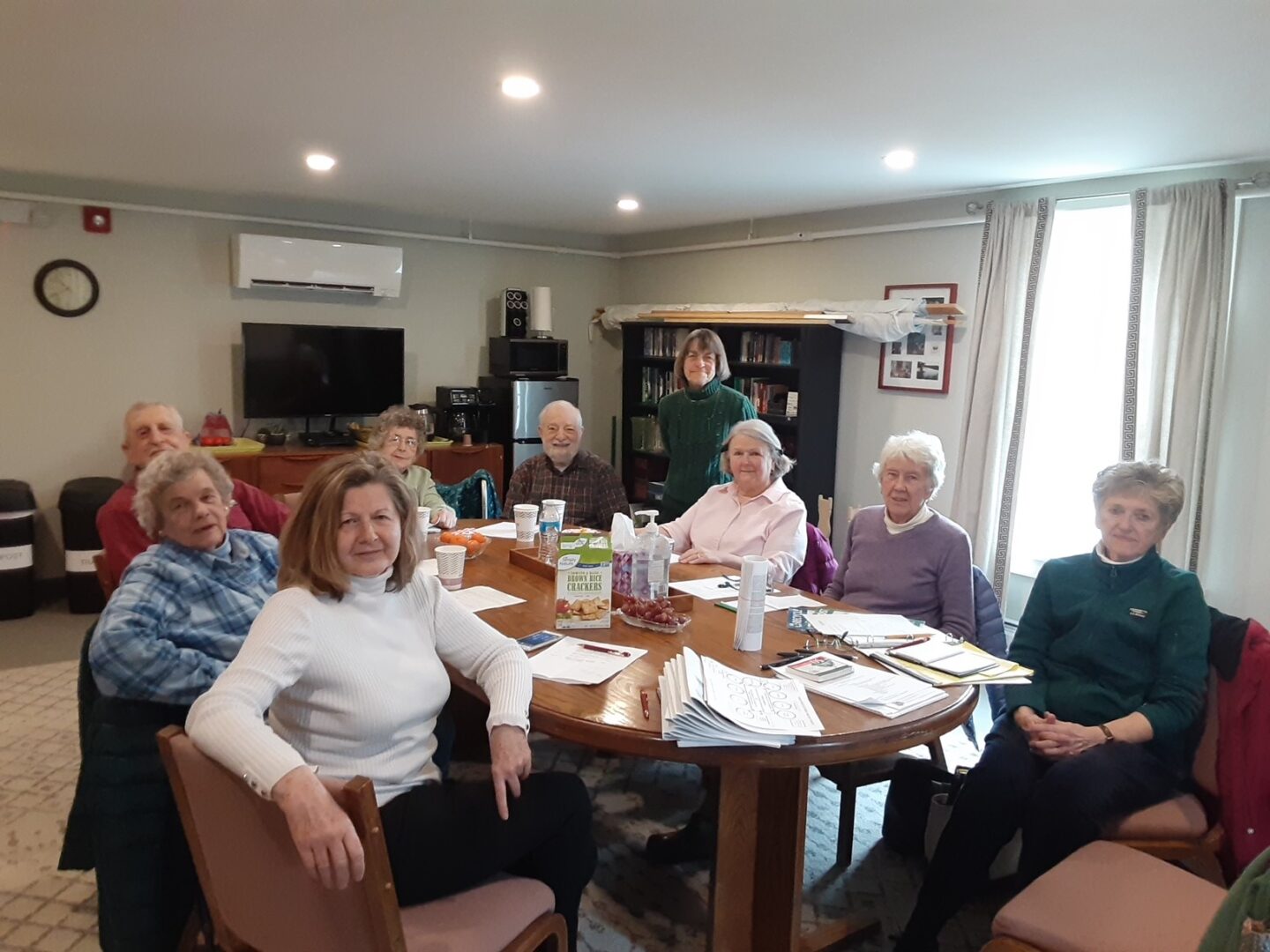 Well, here we are, the Dorset Church Green Team!  We're in our new conference room, fitted with heat pumps and all LED lighting!
The initial phase of that construction began with a Katy Gerky Memorial Grant!  It was one of the things that got us started, a couple of years ago.