Witness and Action for Earth Care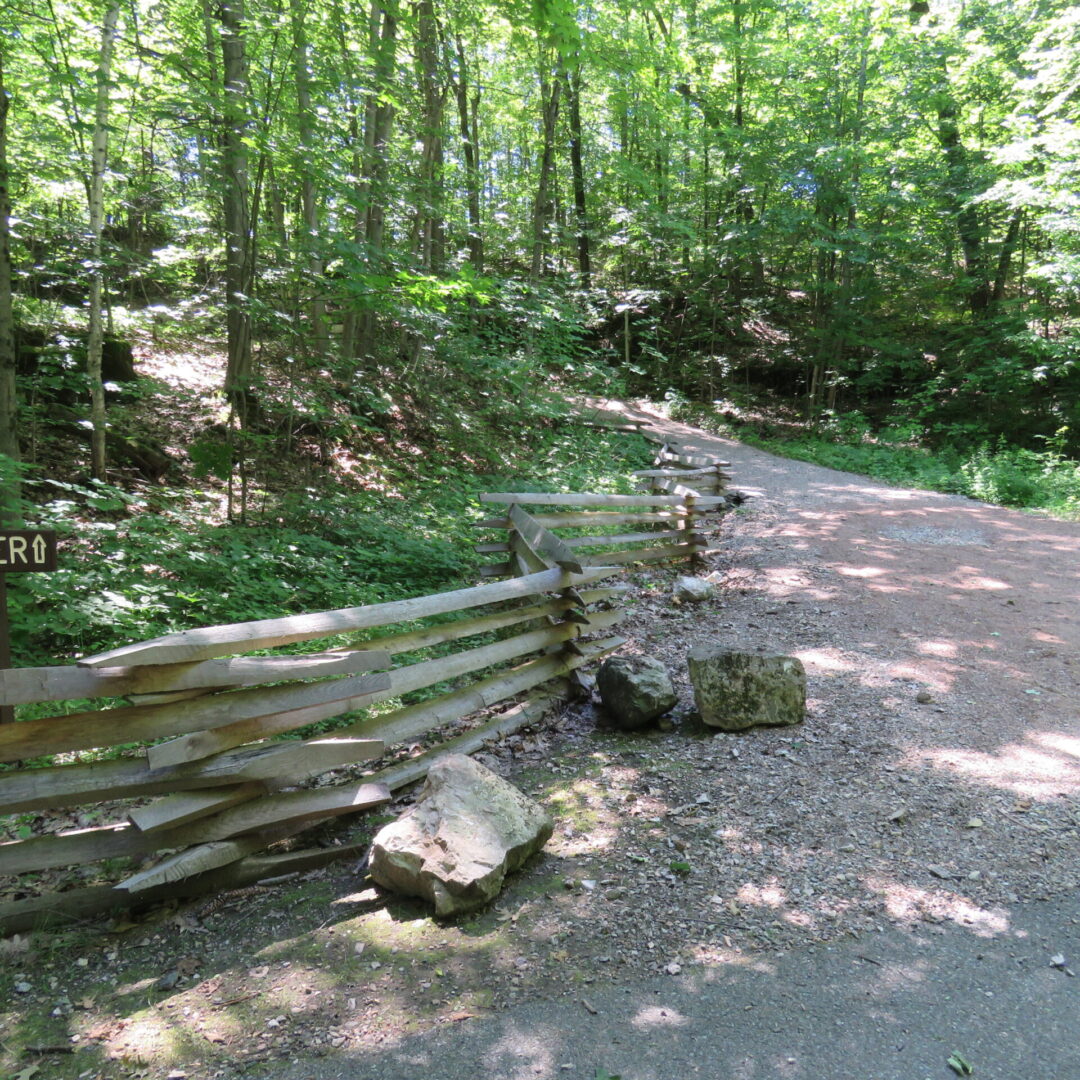 Vermont Interfaith Power & Light Seeking New Board Members
If you have a passion for effecting climate change and understand religious or spiritual faith's connection to Earth stewardship you may be a candidate for Vermont Interfaith Power & Light's Board. Information about our current board and its work can be found below on this page.
A detailed description of the position of a Board Member can be downloaded here:
Vermont Interfaith Power and Light (VTIPL) is a faith-based organization formed by about a dozen people from different faith communities who wanted to take action to address the climate crisis. They began meeting late in 2002 to begin laying the necessary groundwork for an Interfaith Power and Light organization in Vermont. The Environmental Ministry Team of the Episcopal Diocese of Vermont, with the support of Bishop Thomas Ely, provided the impetus to get this started.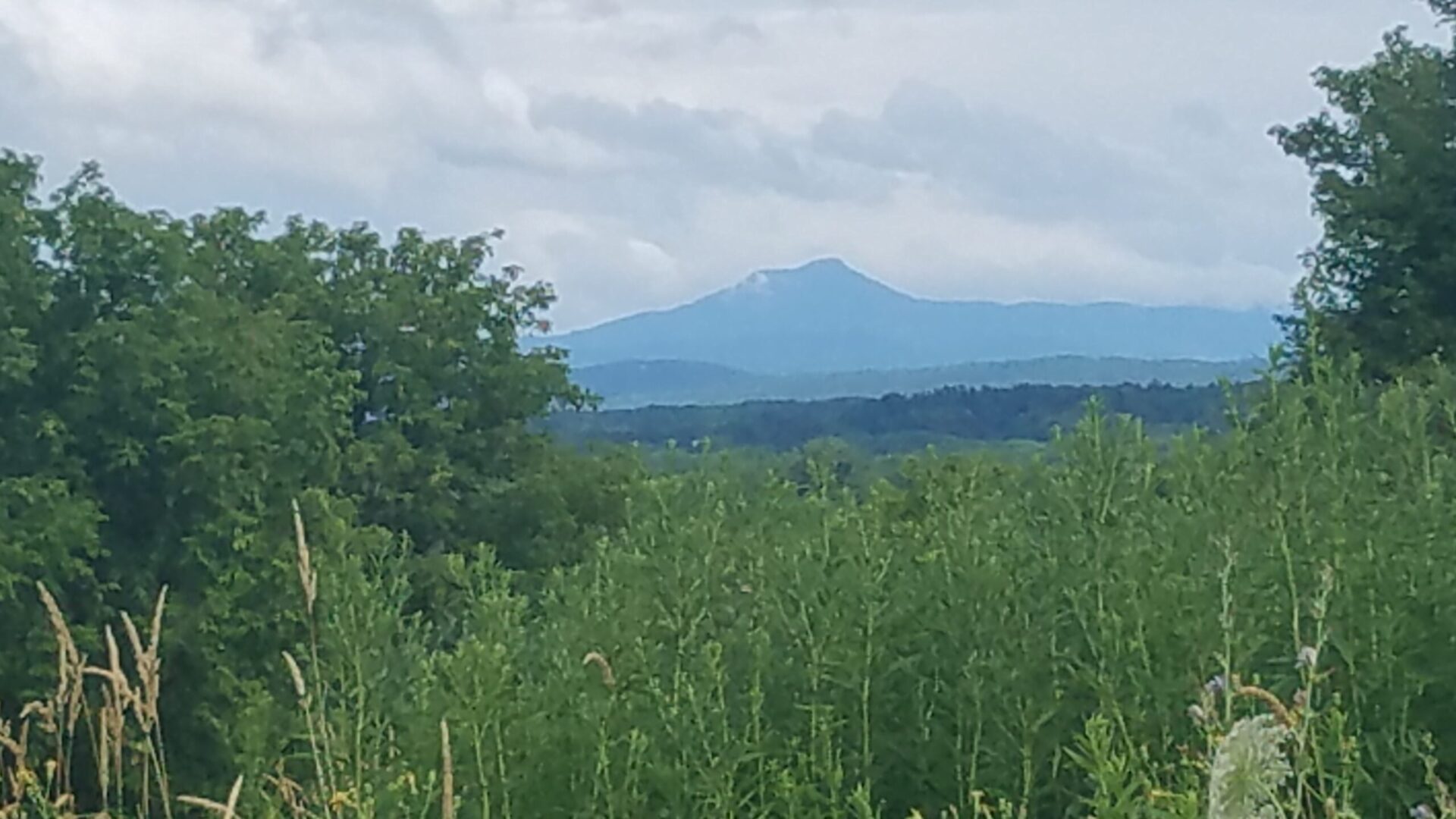 In June 2004, VTIPL officially formed after the officers and Board of Directors were chosen. The Vermont Ecumenical Council (VEC) helped to launch VTIPL and it operated under VEC's non-profit umbrella for four years. VTIPL was incorporated in the State of Vermont in September 2008.
The Interfaith Power and Light (IPL) movement began in the mid 1990's. It was started by an Episcopal priest, The Rev. Canon Sally Bingham, and others, including Steve MacAusland, who went on to form Massachusetts Interfaith Power and Light, and helped VTIPL get started. Interfaith Power and Light is the campaign and main activity of The Regeneration Project, based in Vermont; Sally Bingham served as President for the first decade and a half.
Forty states have IPL organizations, and each one is different because each state is different.  What all the IPL organizations have in common is that they work with faith and spiritual communities to address global climate change. They are not "chapters" of the national organization.  The state IPLs and national IPL are affiliated in a network that shares goals, resources and information.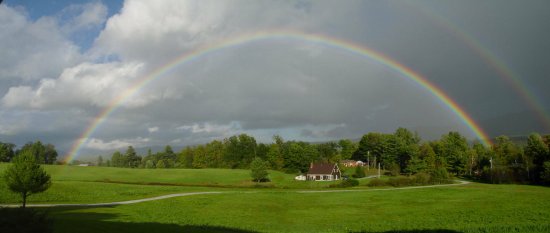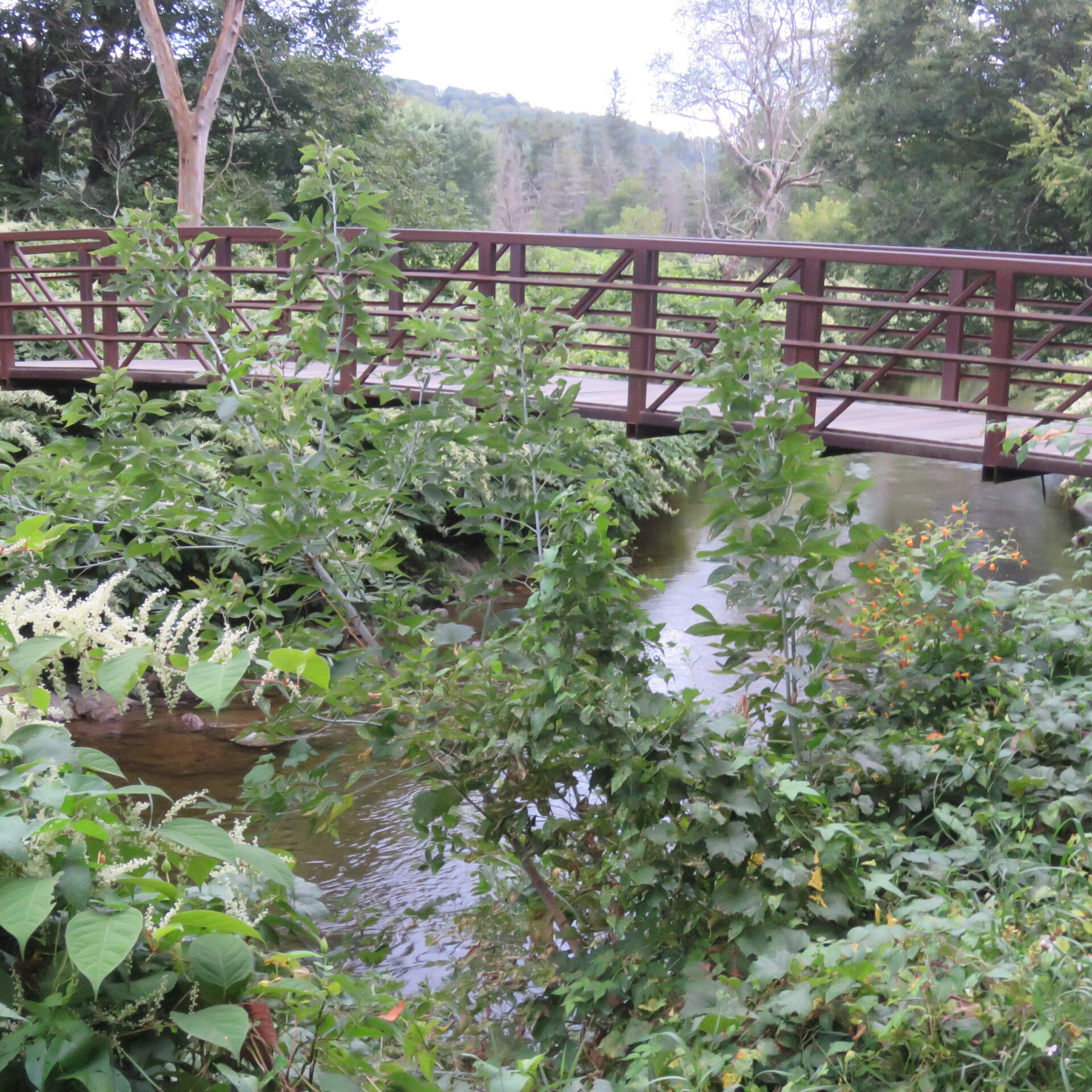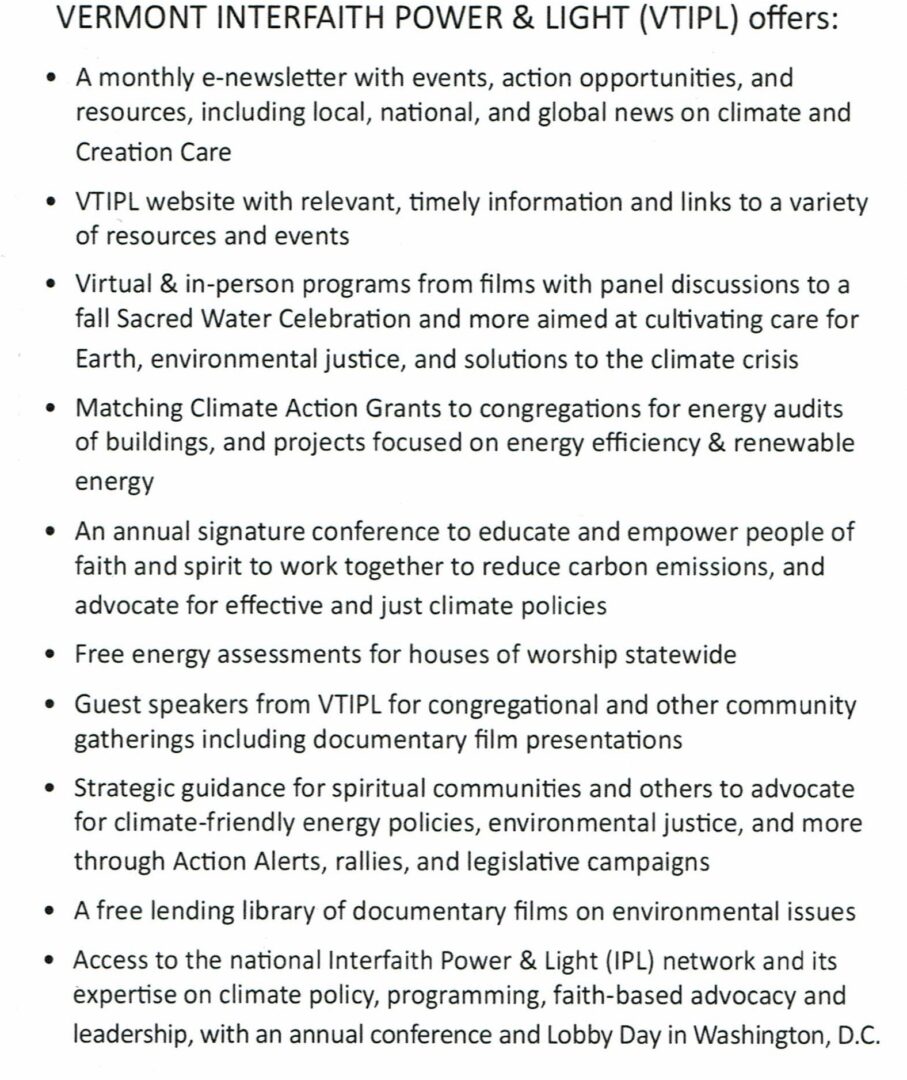 VTIPL has active and dedicated officers and board members who are committed to working with Vermont's faith communities and individuals to take action on the climate crisis. Our network of members is growing (the faith community member list is posted on this website under "Membership", and individuals are also encouraged to join). If your faith community is not yet a member, please ask them to join! Together, we can take meaningful steps and have an impact. Global climate change is a moral and spiritual crisis; it is right that faith communities set an example and take an active leadership role in addressing it.
Sylvia Burkman
Richard Butz
Professor Rebecca Gould
Betsy Hardy, Past Coordinator
The Rev. Richard Hibbert, Webmaster
Amy May, Secretary
Ron McGarvey, President
The Rev. Sister Laurian Seeber
Sam Swanson, Treasurer
Harris Webster
The Rev. Nancy Wright, Vice-President
Donna C. Roberts, Coordinator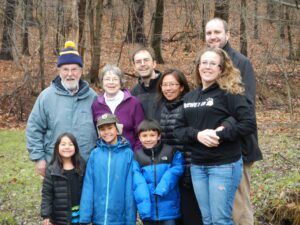 Ron has been a member of Vermont Interfaith Power and Light since 2005. As a volunteer, Ron has provided free energy assessments for over 200 Vermont faith communities.  These assessments identify opportunities for energy efficiency improvements and referrals to resources that can provide technical assistance and/or financial incentives.  He has also been involved in the development and operation of the Katy Gerke Memorial Program which can provide matching grants for energy audits, efficiency and renewable energy projects.
Prior to joining VTIPL he was the Director of Residential Energy Services for Efficiency Vermont and prior to that Manager, Energy Conservation Service for MichCon, a natural gas distribution utility in Michigan.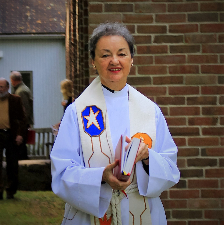 The Rev. Dr. Nancy Wright
The Rev. Dr. Nancy Wright is the pastor of Ascension Lutheran Church, S. Burlington, Vermont, and the Environmental Liaison for the New England Synod of the Evangelical Lutheran Church in America. She received the M.Div. degree from Union Theological Seminary, New York City, and the Doctorate of Ministry degree in Leadership Studies from Boston University School of Theology. Pr. Nancy worked as a congregational coordinator at Earth Ministry, Seattle, and as a Program Associate at CODEL--Coordination in Development, which supported sustainable development projects around the world. Wright coauthored Ecological Healing; A Christian Vision (1993, with Fr. Donald Kill), "Christianity and Environmental Justice" (Crosscurrents, June 2011), and the chapter "Living Water" in Living Cosmology: Christian Responses to Journey of the Universe (2016). She and her congregation, with the support and cooperation of Vermont Interfaith Power and Light, created the Congregational Watershed Discipleship Manual, which she and fellow Board member Richard Butz co-authored . It is available in both Christian and interreligious versions.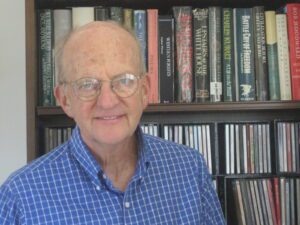 Sam is Senior Policy Adviser at the Pace Energy and Climate Center at the Pace University Law School; Vice Chair of the Vermont Clean Energy Development Board; Member and Past Chair of the South Burlington Energy Committee; and Chair of the Care for Creation Committee Chair at Ascension Lutheran Church in South Burlington, VT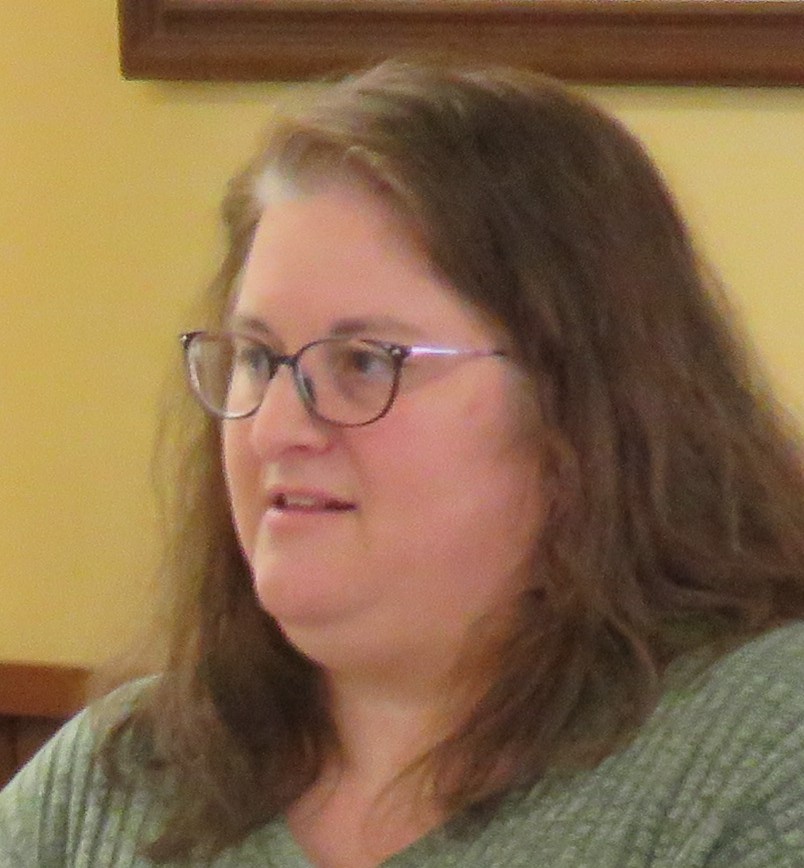 Amy May is the current secretary of VTIPL's Board.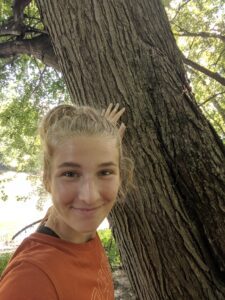 Sylvia is a junior at South Burlington High School with a passion for the environment and human rights. She has worked with 4H Teens Reaching Youth for the Environment as a teen educator, written for Protect Our Wildlife Vermont, and is a Vermont Youth Conservation Corps alumni and a trained Climate Reality Leader. She enjoys reading and playing sports. Currently, Sylvia is volunteering with the Red Cross, at her local library and is working on painting utility boxes in South Burlington.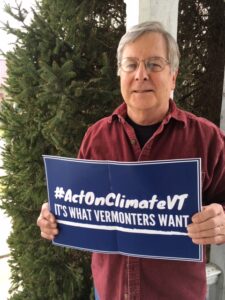 Richard retired to Vermont after 46 years of college teaching in areas including ceramics, design and engineering technology.  A Lutheran minister father and nurse/administrator mother who both loved fishing and nature, imbued in him an obligation to serve and a passion for the environment. Believing that people will care for the quality of water if it drips in their laps, he initiated a boat building program in Buffalo for urban youth and their families, coupled with water testing, to give them access to and perspective of local waters in which they fished and played. This led to a popular manual, Building the Six Hour Canoe, that gave amateur builders a simple and inexpensive way to get on the water and provided a model that could be used to create similar programs around the world. He has served as president of the board of Buffalo Niagara River Keeper, The Maine Crafts Council, and is on the Bristol Energy Committee, and the boards of The Addison County River Watch Collaborative, Vermont Interfaith Power and Light and the Church Council of Ascension Lutheran Church in South Burlington. Along with his pastor Nancy Wright, he coauthored the Congregational Watershed Discipleship Manual sponsored by VTIPL. He also volunteers as teacher and worker at the Lake Champlain Maritime Museum.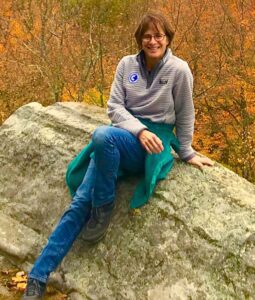 Prof. Rebecca Kneale Gould
Becky is a Professor of Religion and Affiliate in Environmental Studies at Middlebury College.  She is a graduate of several training programs at Elat Chayyim Center for Jewish Spirituality.  Becky is a member of the Addison County Havurah.
Betsy Hardy served faithfully and passionately as Coordinator of VTIPL for 14 years, retiring in January 2020.  After a year away, she now serves on the Board, having been involved with the organization from its beginnings.  Betsy lives in Richmond and is a member of the Richmond Climate Action Committee (town energy committee) and Our Lady of the Holy Rosary Church.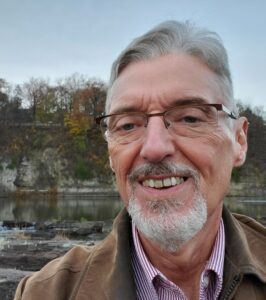 Dick Hibbert is a retired United Methodist pastor who last served the First United Methodist Church in Burlington. It was during that ministry that he joined the board fo VTIPL, serving at times as oits secretary and president. In retirement, he took up the responsibility of managing the organizations website, taking a break from active board membership. He has recently fejoined the board as a full member and is continuing to serve as its Webmaster.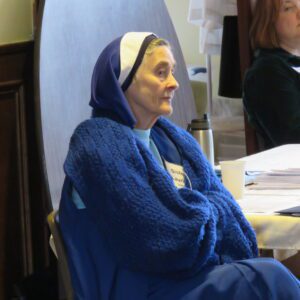 The Rev. Sister Laurian Seeber
Sister Laurian is an Episcopalian nun and retired priest. She began working for Creation more than a quarter century ago in work to prohibit aerial spraying of forests. In one way or another, she has been working for Creation ever since.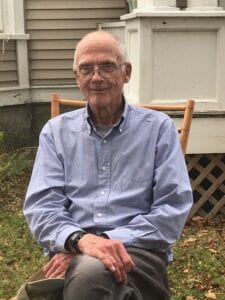 "For 40 years, I was essentially a secondary social studies and English teacher mostly in Lansing MI. I started off teaching in a UCC mission school in Turkey for 3 years, and ending up teaching in Japan as sister-city teacher for three plus years.
For the last 24 years I've been in retirement in Montpelier, active in the Unitarian Church of Montpelier, but also taking short stints of teaching in India and Cambodia.
I've had several social justice passions over the years. The first involved race relations playing a challenging role in helping integrate an all-white high school. The second was a passion for being a world citizen.  The last major passion was about the abuse of our Earth and how we can bring about  a Sustainable Age.  I'm very pleased to have recently joined the VTIPL Board."
(Harris is also a great fan of walking and self-described "awe-walking"!)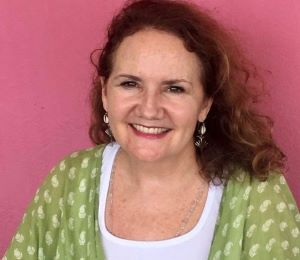 Donna's academic, professional, and service work has focused on environmental education, advocacy, and communication.  Her degrees include an M.S. in Environmental Science and a B.A. in Journalism/Mass Communication. Prior to joining VTIPL in January 2020, Donna taught courses in Social Justice & Sustainability and Restorative Environmental Justice at Chatham University in Pittsburgh, PA (Rachel Carson's alma mater). Donna has served with several non-profit boards and organizations from Montréal to São Paulo, Brazil, including work with the Earth Charter Initiative.  Among her TV and independent film work is the award-wining film, Yemanjá: Wisdom from the African Heart of Brazil, exploring the Afro-indigenous Candomblé culture, narrated by great writer Alice Walker. A lover of Nature and Spirit, Donna is honored to be working with VTIPL to contribute to what Thomas Berry called the Great Work of our time.