Relevant News About Our Actions Against Climate Change
Two Special Film Viewing Opportunities:The Human Element and The Condor and the Eagle
A Renewed Opportunity to View
The Human Element

Interfaith Power & Light is excited to kick off our summer film series with a return of a free online screening of The Human Element, followed by a webinar with renowned filmmaker James Balog.
Over 7,000 people viewed The Human Element during Faith Climate Action Week earlier this year, and to meet the continued requests from the IPL community, the filmmaker has generously offered the film again.
"What an incredible film. It is beautiful and hopeful and eloquent. We protect what we love - what a great way to inspire us to make change to protect our Earth's air, fire, water and land." 
Patty McGrath, Potomac, Maryland
View the film at your leisure between June 8 and June 17. Then join IPL for a 45-minute webinar with filmmaker James Balog on June 17, 8pm Eastern/7pm Central/6pm Mountain/5pm Pacific.
Click here to view a preview, sign up to view the film, AND register separately for the webinar.
In this riveting and visually rich drama, blending art and science, we follow environmental photographer James Balog of Chasing Ice fame as he explores the impact of wildfires, hurricanes, sea level rise, a struggling coal mining community, and our changing air.  With rare compassion and heart, The Human Element highlights Americans who are on the front lines of climate change, inspiring us to re-evaluate our relationship with the natural world.
Click here to receive the link to view the film and register separately for the webinar.
Download a free screening guide at the same link with faith-based discussion questions, promotional images, sample newsletter article, and more.
Watch for information about the rest of the powerful films in Interfaith Power & Light's summer series in upcoming newsletters.
If you enjoyed this film earlier and wished you could have shared it with others - this is your chance! Consider hosting an online discussion with members of your congregation after viewing the film, and bring your questions to the webinar.
Join me as I moderate this conversation with James Balog about his inspiring film.
Blessings,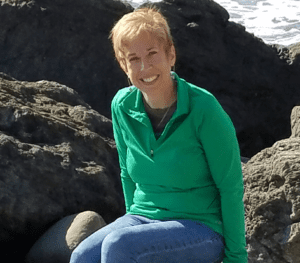 Rev. Susan Hendershot
Vermont Interfaith Power and Light co-hosts a Special Showing of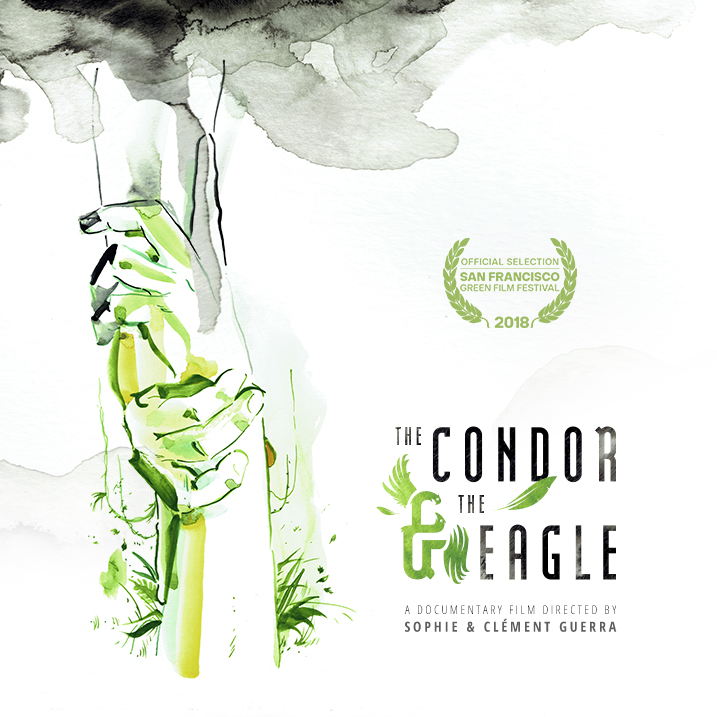 An exciting new award-winning film, The Condor and the Eagle is available for viewing online on Sunday, June 28 as part of Interfaith Power & Light's summer film series!
This fascinating film highlights the work of Indigenous and Hispanic environmental leaders in the Americas as they battle to safeguard their communities from the impact of fossil fuel development. Their courage and determination in the face of nearly insurmountable odds will inspire you to action.
This multi-faith film event, co-hosted by Interfaith Power & Light includes a post-viewing webinar with some of the advocates featured in the film. This event is an important opportunity to learn about the disproportionate impact of our use of fossil fuels on frontline communities. Black, Brown, and Indigenous communities are suffering disproportionately from the pollution caused by these sources of energy.
 Click here to view a preview and sign up to take part in this one time event.https://event.webinarjam.com/register/74/n7yn7f15
"Indigenous environmental leaders embark on an extraordinary trans-continental adventure from the Boreal forest to deep into the heart of the Amazonian jungle to unite the peoples of North and South America and deepen the meaning of "Climate Justice". Their path through the jungle takes them on an unexpectedly challenging and liberating journey, which will forever change their attachment to the Earth and one another."
Click here to view a preview and sign up to view the film. https://event.webinarjam.com/register/74/n7yn7f15
Click here to learn about more of the powerful films available during Interfaith Power & Light's summer series. https://www.interfaithpowerandlight.org/films/
IPL is committed to justice and courage, and it is our hope that this film will inspire us all to be in solidarity with those who struggle for climate justice every day.
Candidates' Forum June 17, 2020
The Vermont Sierra Club hosted a Gubernatorial Candidate Forum on Environment and Social Justice. For those who missed it, or may want to re-view it, the two-hour conversation is available on You Tube at https://youtu.be/pH30klRD8RY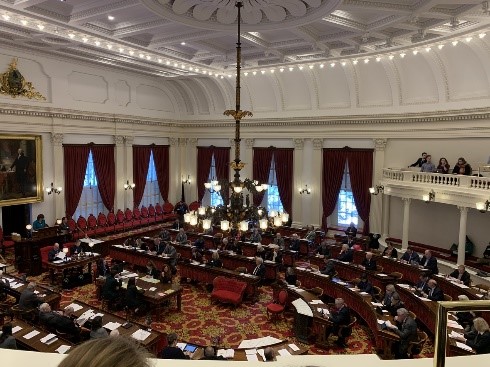 Update on the Climate Caucus
(by VTIPL Board member Richard Butz)
• H. 688, the VT Global Warming Solutions Act remains in Chris Bray's committee where it is vying for attention with Act 250 reform. The concern is that we only have a few weeks before the legislature suspends at month's end - not much time to get these bills out of committee, back to the House for negotiation and to the Governor. So we need to encourage people to contact their legislators (house and senate) to urge them to pass the legislation.
• Primary concern is to enact a three-month budget so the state can operate in the first part of the fiscal year beginning July 1.
• The legislature comes back for a short session in August to pass a final budget for the fiscal year.
• Sen. Tim Ashe says the Transportation Climate Initiative (TCI) might come back in August, but the Memorandum of Understanding between the TCI states is now not expected until after the election so action seems unwise.
My Take: we are in a very precarious position with the significant climate bills. We need to keep the pressure on.
While Vermont Interfaith Power and Light does not endorse political parties or specific candidates, we do encourage people of faith to be aware, study the issues and evaluate the candidates seeking their vote on the basis of their positions, particularly considering the impact of politicians' actions on Earth and its Climate.
This film from Vermont filmmaker Anne Macksoud is an invitation to do that.
VOTE 
AS IF LIFE ON EARTH DEPENDED UPON IT
BECAUSE IT DOES!
You will see why this is true when you watch
ROLLBACKS, AN ASSAULT AGAINST LIFE ON EARTH
A powerful 30-minute film which is being offered free of charge.
Watch it - Post it - Send it to Friends and Family...
We think it has the potential to change voters' minds.
Here's the link: www.olddogdocumentaries.org
"This is a powerful film" 
Bill McKibben
Congregational Watershed Manual Presentations
When life returns to a new normal, we will resume these programs.
When gatherings are again allowed, VTIPL will visit any interested congregation (at no charge) to give a presentation of our Congregational Watershed Manual - either the Christian edition or the Inter religious edition. You can view the manuals at VTIPL's website homepage. The pdfs are attachments near the bottom of the page. Please be in touch if your congregation is interested. Contact VTIPL to make arrangements.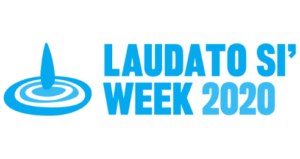 May 16-23 is "Laudato Si Week"
This week celebrates the 5th anniversary of the release of the Papal Encyclical, Laudato Si'.  Several activities and readings provide an opportunity to explore the key ideas of integral ecology where "The Cry of the Earth, the Cry of the Poor" are seen as unified.
Here is a video in which Pope Francis invites us to celebrate Laudato Si week. (Shared by the Global Catholic Climate Movement.)
https://www.youtube.com/watch?v=DHlzOWp8ZQY&feature=emb_logo
OUR CURRENT NEWSLETTER & UPDATES
Read the most recent edition of our monthly newsletter Earth Care News here
In addition, , see our most recent update Laudate Si Week here
News Brief_Laudate Si Week May 2020
Scroll down to the bottom of this page to find
an archive of newsletters for the past two years.
To receive our digital newsletter each month, contact us at info@vtipl.org
Recently Completed Events
Faith Climate Action Day a Big Success!
(Review by VTIPL Board Member and Faith Climate Action Day organizer Richard Butz)
On February 20, 2020, more than 50 members of Vermont Interfaith Power & Light, and Vermont Interfaith Action (VIA) spiritual communities gathered at the State House in Montpelier to meet with our lawmakers to urge them to support the Global Warming Solutions Act.
The day was an amazing experience beginning with policy briefings and tips on talking to our legislators led by Sen. Chris Pearson and Vermont Conservation Voters' Lauren Hierl. That was followed by a press conference, then group and one-on-one meetings with legislators including Chris Bray, Chair of the Senate Committee on Natural Resources and Energy, House Speaker Mitzi Johnson, and Senate President pro tempore Tim Ashe.
A highlight of the day was the press conference in the historic Cedar Creek Room where The Right Rev. Thomas Ely, Rev. Jane Dwinell, Rev. Daniel Cooperrider, Harris Webster (representing VIA), Rep. Sarah Copeland Hanzas, and UVM student Morgan Dreibelbis spoke from the perspectives of their traditions and their hearts. Morgan's comments, a member of the generation that will inherit the climate we're leaving behind, are now posted on our website. Other speakers' remarks will also be posted there soon.
The icing on the cake was the vote on the bill - the Global Warming Solutions Act. Expected to garner around 95 votes, the bill passed with the veto-proof majority of 105 - 37 and a voice vote on the second reading the next day. What a victory that we can share! We filled the capitol with our energy and it was noticed.
This is just the beginning. The bill must pass the Senate and then on to the governor. There are three more bills to follow if we put the entire suite
together, so expect more emails and calls to action as we work together to stand up for God's Creation. Together, we can do this! Special thanks to our co-sponsors VPIRG and Vermont Interfaith Action, as well as retired VTIPL Coordinator Betsy Hardy, new Coordinator Donna Roberts, VTIPL President Ron McGarvey, and Rev. Dick Hibbert for all their work to make this happen.
Additional information and more photos can be seen at: Faith Climate Action Day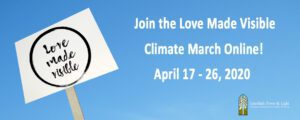 Join IPL's Love Made Visible Climate March online!
Out of our love and care for our neighbors, and to stop the spread of the COVID-19 virus, IPL invites you to share your climate march sign on social media during Faith Climate Action Week April 17-26 to continue bringing awareness to the climate crisis.
Faith Climate Action Week's theme is "Love Made Visible: Engaging in Sacred Activism" to protect the people we love who are most impacted by climate change.
People are more vulnerable to COVID-19 in communities where there are high levels of air pollution caused by the burning of fossil fuels. We need to continue to fight for clean air especially in light of the present pandemic.
So we urge you to creatively use your digital networks to take part in the Love Made Visible Climate March. Invite all members of your congregation to take part! Post to your congregation's social media channels, and to your own as well.
STEP ONE: Make your sign. Find inspiration in the faith-based messages and images from IPL leaders from across the nation who took part in last September's Climate March in the Sacred Activism Art Guide. Or download and print a simple black and white sign with the Love Made Visible logo to decorate.
STEP TWO: Take a photo of yourself with your sign.
STEP THREE: Post to social media with the hashtag #FCAW or #FaithClimateActionWeek, and don't forget to tag @interfaithpowerandlight on FB and @interfaithpower on Twitter

Download the Sacred Activism Art Guide and sample signs here.
If you don't have access to sign making materials, choose from the beautiful "For Love of..." social media images made by NC IPLer Sarah Ogletree to post to your social media with #FCAW or #FaithClimateActionWeek between April 17-26.
During this time of crisis, let's remember that we have the power to create awareness and advocate for change that will benefit all life.
Weybridge Church in Seven Days
One of our member churches, the Weybridge Congregational Church, and their pastor Daniel Cooperrider, were the focus of a profile in Vermont's weekly newspaper "Seven Days." The article highlighted their climate action work and discussed faith responses to climate change (including a reference to Vermont Interfaith Power and Light.) The article can be accessed by following this link:
Photos and reports on our Day at the Vermont State House on February 20, 2020 can be found here.
The Reverend Dr. Jim Antal and Middlebury College Professor Molly Anderson will be the Keynote Speakers at VTIPL's Annual Conference on Saturday, Oct. 26 at Middlebury Congregational Church. One of the conference workshops, about food systems and local agriculture, will be led by Professor Anderson. Another workshop will be led by Ruah Swennerfelt, who led a workshop on the Transition Movement at our 2017 conference. This time it will be about inner transition - the "heart change" people experience that leads to a commitment to work for a sustainable world. Details of the other workshops are being planned. More information will be in upcoming newsletters. Plan to come!
The Reverend Dr. Jim Antal and Middlebury College Professor Molly Anderson will be the Keynote Speakers at VTIPL's Annual Conference on Saturday, Oct. 26 at The Congregational Church of  Middlebury, UCC. Rev. Antal recently retired from his position as President and Conference Minister of the United Church of Christ in Massachusetts. He now lives in Vermont, and continues his climate activism. Professor Anderson's focus and interests include sustainable food systems, food system resilience, the right to food (here and in other countries), and the transition to a post-petroleum food economy. For more details or to register, go to VTIPL Fall Conference. 
The National Geographic documentary, Paris to Pittsburgh, will be shown on Monday, June 24, 6:30 - 8:30 pm, at All Soul's Church in West Brattleboro. There's a potluck supper at 6 pm for all who are interested. The film will be followed by a panel discussion on the climate action that's needed in the 2020 legislative session. This event is hosted by All Soul's Social & Environmental Action Committee and co-sponsored by VT Interfaith Power & Light and VT Climate & Health Alliance. It's free and open to all. Contact VTIPL to arrange a film showing in your community.
This report was recently released by Vermont's Public Service Department. The press release has more information.
In his Vox article, David Roberts summarizes the second package of climate policy proposals that Jay Inslee has released - the second of five or six climate policy packages Inslee is preparing. David Roberts describes the second package as being part of Inslee's Green New Deal -- providing detailed policies to flesh out the GND resolution that was brought to Congress.
Newsletter Archives
This archive contains the newsletters for Vermont Interfaith Power & Light for the past two years. Each row will open a link where you can download that month's edition.